The end of the school year triggers mixed emotions in many teachers. Some are excited that the light is at the end of the tunnel. Others panic because there is still a lot TO DO.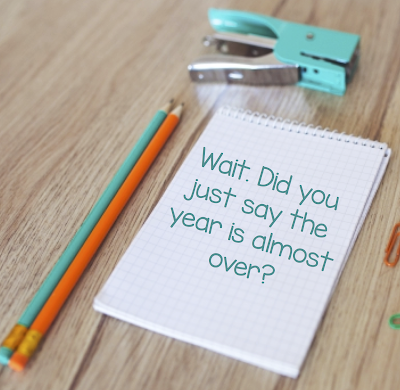 Regardless of where you fall on the spectrum, having some fun and engaging activities on hand to end the year is a must. So, I am excited to share 3 of my favorite year-end activities with you.
Stem Activities
I love to use STEM or STEAM activities in my classroom at any time of the year, but as the school year winds down I like it even BETTER. There is something about working in a group to solve a challenge that keeps students engaged. The only thing better would be going outside to complete a challenge.
This challenge required students to create a catapult that would launch a ping pong ball high enough to hit it with a cardboard "bat". They had a blast going outside to test!
Can you find the ping pong ball?
I am always amazed at the different designs that the students come up with to solve the problem!
Book Review
So, I am all about time savers. I love completing an activity that will have some staying power. At the end of the year I have students write a book review for the best book they read during the year. Then I create a bulletin board to showcase the books. On the last day of school I cover the bulletin board with paper to keep it fresh for the first day of school. My new students have a ready to go resource for book recommendations.
Don't worry – my students complete this assignment digitally, so they still have a copy. You can find the resource
here
.
Memory Book
A memory book is another great activity for the end of the year. I start off by having the students brainstorm events from the year. We list school events, field trips, class moments, and anything that was memorable.
I love this project because it sparks conversation and laughter as each student decides what they want to include. The memory books we use are created on the computer. Printing is optional.